Service
Call NON STOP: 605 918 975, 602 480 593
Service of transport belts, conveyor belts and driving belts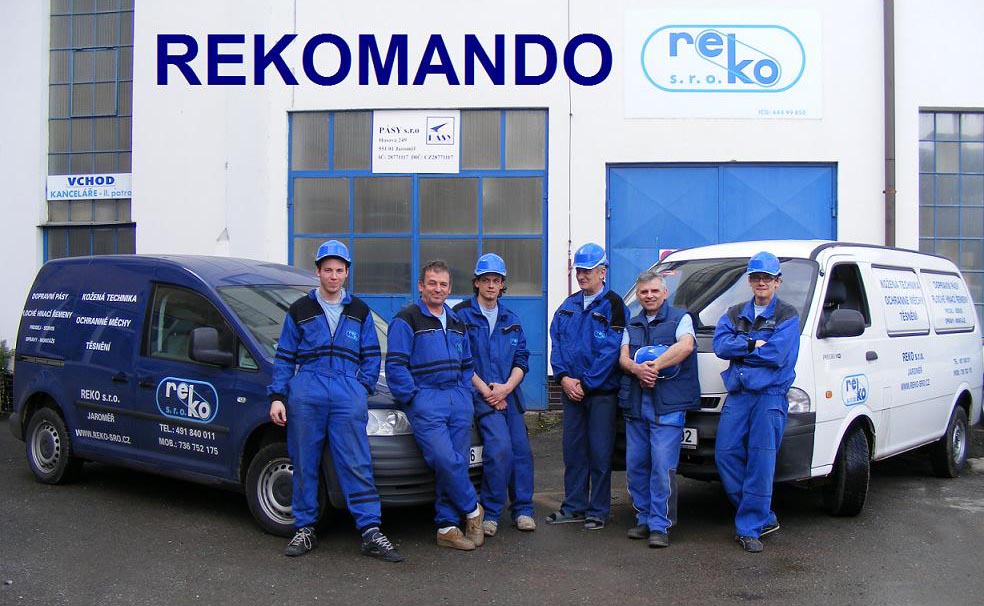 We combine transport and conveyor belts either by heating, bonding with glue or by mechanical fasteners.
Flat driving belts can be joined mainly by bonding, some types by heating and melting or mechanical fasteners.
We provide service through our team of professional workers.
Our workers share their experiences since 1992 and thanks to this they are able to cope with almost any problem or situation.
There are six types of assembly welding presses with a width from 50 mm to 2600 mm in our plant.
Contact
Telefon: +420 736 752 175
E-mail: info@reko-sro.cz
Info
Reko s.r.o.
Husova 123
551 01 Jaroměř
IČ: 44499850
DIČ: CZ44499850