Round and V-belts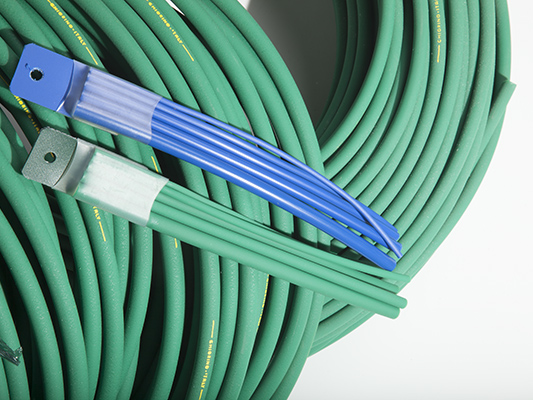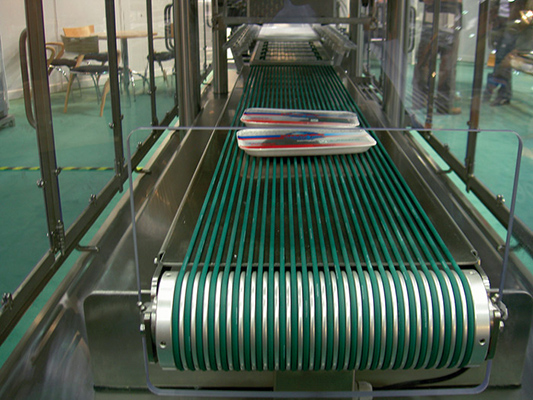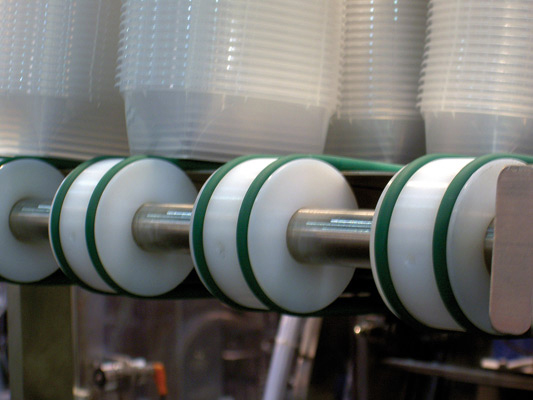 Twisted and wedge-shaped belts from polyurethane are of a very broad applicability:

Transmission of small drive torque at lower and medium speed.


Range of usage for a light transportation.
All types of belts show the resistance against tearing, shattering and twisting. All of them are resistant against chemicals, oils and grease. They are not sensitive to the dust, soil and humidity. Admissible temperature are between -20 °C up to +60 °C. The PU-series twisted belts are green-coloured with a coarse surface. On customer´s demand, these belts may be supplied with the fine finish surface. All the wedge-shaped belts are light-green coloured having the 92 A hardness.
WEDGE-SHAPED BELTS
Type

Size

b x h

Dynamic

load 8%

Min.Ø

of belt rollers

mm

N

mm

L

8 x 5

16

40

Z

10 x 6

28

50

A

13 x 8

45

60

B

17 x 11

62

75

C

22 x 14

105

100
"RU" SERIES TWISTED BELTS
Ø

Nominal transmission power

(kw) - intensity 8 %

2,5

5

10

15

4%

8%

2

0,01

0,02

0,04

0,06

5,8

9

15

3

0,02

0,05

0,07

0,12

13

21

20

4

0,03

0,08

0,16

0,23

23

36

35

5

0,04

0,13

0,25

0,37

35

58

45

6

0,06

0,18

0,36

0,50

52

85

50

7

0,12

0,25

0,50

0,75

70

115

60

8

0,17

0,35

0,70

0,90

90

150

70

9

0,20

0,40

0,85

1,12

120

190

75

10

0,27

0,55

1,05

1,50

140

230

80

12

0,40

0,80

1,50

2,00

210

330

100

15

0,58

1,15

2,00

3,30

320

520

130
Photos
Navigation