Timing belts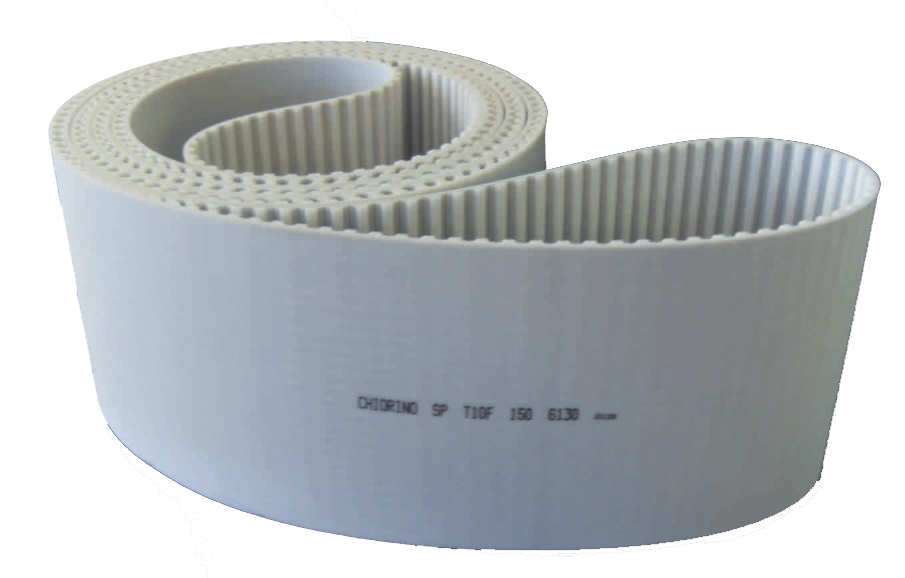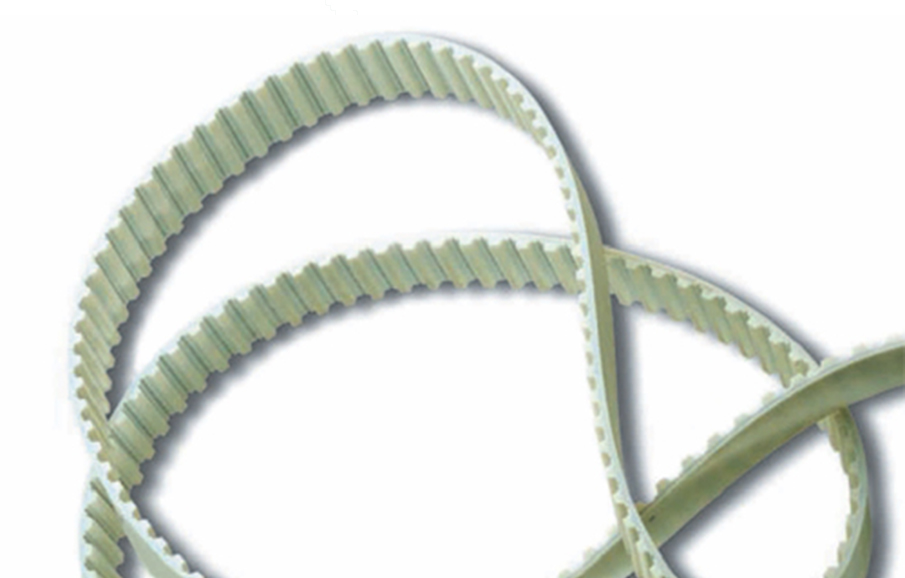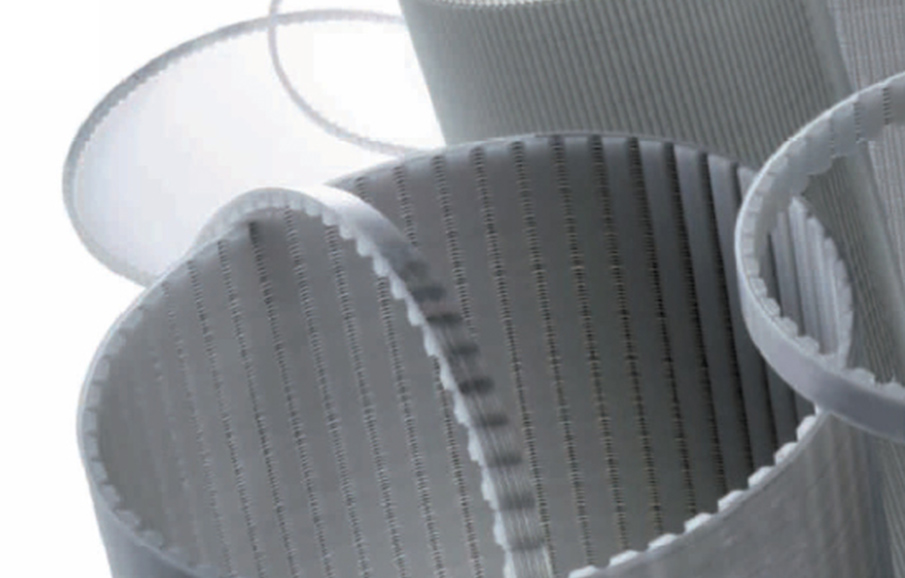 Company Reko offers a wide variety of different types of timing belts made of rubber and polyurethane, which are reinforced with steel, aramid or kevlar cord. The high quality of used materials guarantees excellent resistance to abrasion and tear. Endless timing belts are used mainly in applications where high forces are transmitted. The used technology enables the production of endless belts length up to 22 000 mm. The high strength of used polyurethane gives an outstanding abrasion resistance to the belts during shocks and vibration.
Endless polyurethane timing belts
Endless belts are designed to transfer large forces between the driving and the driven wheels. Thanks to their design they don't require maintenance and are suitable for environments with large temperature differences. We supply belts with trapezoidal profiles:
Specifications: T2.5 , T5 , T10 , AT5 , AT10.
Use:
The belts are used in situations where high precision and purity are required and also in difficult working conditions (e.g. the presence of chemical substances). Typical applications are for example: plotters, office and medical equipment, optical equipment, packaging machines, vacuum systems, machines in the food and textile industries.
Characteristics:
The ability to transmit high performance, low maintenance, dimensional stability, excellent chemical resistance to oils and greases and gasoline, high tensile strength, temperature resistance from -30 ° C to + 80 ° C . These belts are maintenance-free.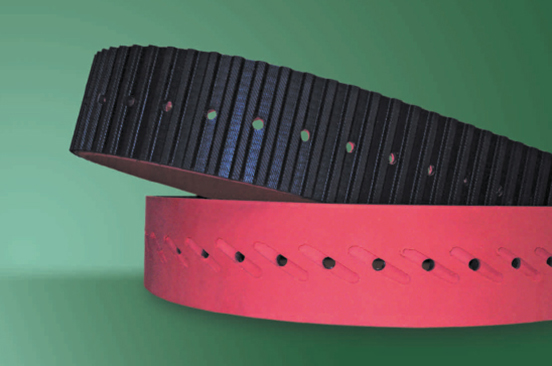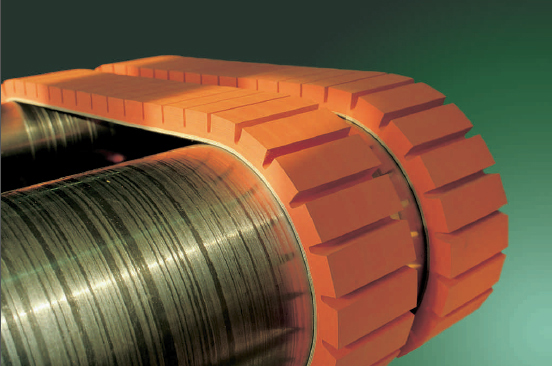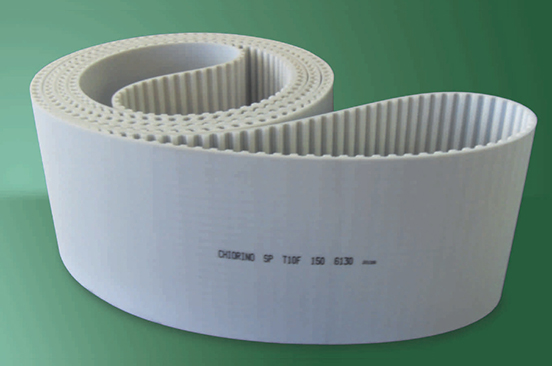 Poly V Belts
POLY V belts are a special type of belts. This type of belt is composed of many small longitudinal wedge grooves (like the set of V-belts), that enable high power transfer. This type of belts has advantages over a wedge belts in the fact that it is still one belt and therefore it benefits from the uniform tension. Advantages:

More power, less noise

Only one belt is required up to 600 kW

Efficiency is greater than 98 %

Uniform tension

Eliminates uneven running of the belt

Can be used on small diameters (18 mm after PJ )

Less maintenance, longer life
These belts have a wide range of use :
Agricultural machines, mixers, refrigeration equipment , ventilators , spraying equipment , mixers , mills , centrifuges , printing machines , escalators , conveyors, extruders , saws , mowers, industrial washing machines , hydraulic turbines , crushers , grinders, etc.
Specifications: PJ , PL .
CHIORINO FLEX - timing belts
Belts are made of high quality polyurethane, which ensures high resistance to abrasion and tear. Belts are supplied in rolls or as infinite (the advantage is the possibility of any length). To increase the protection against mechanical damage, it is possible to intensify the outer side of belt by covering it with the use of nylon cover fabric (PAZ and PAR).
Timing belts may also be made with special cords:

CH - HPL - belts for high performance

CH - HFE - very flexible belts

CH - INOX - stainless steel cord belts for demanding aggressive environments

CH - ARAMID - belts nonmagnetic, lightweight
Characteristics:
Dimensional stability, which guarantees a high positioning accuracy. No maintenance required. High resistance to ozone, hydrolysis, aging, oils and greases and petrol. Good resistance to acids. Temperature range from -10 ° C to +80 ° C (short term to +110 ° C).
Timing rubber belts
Thanks to a cord made of fiberglass, rubber timing belts have low elongation and high flexibility at the same time. Rubber belts are produced in an endless version. For rubber timing belts there is a possibility of both sided gearing. The service life of belts increases a textile surface of the pulleys.
Rubber timing belts are supplied:

in the trapeze (trapezoidal) profiles:
T5, T10 MXL, XL, L, H, H.

in the semicircular profiles:
3M, 5M, 8M , 14M.
The specification for rubber timing belts is here:
Photos
Navigation